The 10th annual Mat-Su Salmon Science & Conservation Symposium was November 8th & 9th in Palmer, Alaska!
Over 120 participants attended this year's symposium to share information about Mat-Su Basin salmon and salmon habitat, and to promote an exchange of ideas about salmon science and conservation. More than 20 partners shared their work through presentations covering a variety of topics, from identifying and conserving community assets to genetic stock identification of Cook Inlet salmon.
Keynote speaker Dr. Tara Martin, from the University of British Columbia, introduced tools that can assist in Strategizing How to Avoid Irreversible Loss of Wild Salmon Populations. Bill Rice, from the U.S. Fish & Wildlife Service and an active former Steering Committee member,  reviewed the decade of Partnership achievements and discussed potential priorities moving forward as the Strategic Action Plan is up for revision.
True to a spirit of collaboration, the Partnership set aside time for "open space" discussion groups to address topics of interest, identify information gaps, and address challenges to conserving salmon in the Mat-Su Basin. The Partnership's first ever story-telling event was also a big hit. If you missed it, stay tuned for recordings of the event, and find a storytelling program here. 
An audio recording of Dr. Martin's keynote address and links to Symposium presentations are below. Find a summary of all media coverage here.
Keynote Speaker: Dr. Tara Martin, University of British Columbia Department of Forest & Conservation Sciences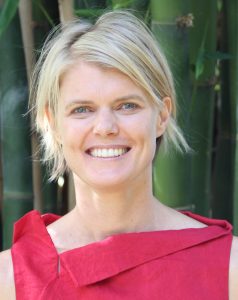 Dr. Tara Martin is a conservation scientist and pioneer in the translation of ecological data into conservation management decisions. Dr. Martin's research is being adopted around the world to help organizations decide what actions to take, when and where to get the best conservation outcomes, while taking into account the many other competing needs of society. Tara will speak about what it takes to avoid irreversible loss of wild salmon populations and draw on her team's current work in Fraser River Estuary, British Columbia, historically one of the largest salmon bearing rivers in the world. Learn more here.
Quick Links: Agenda, Symposium Booklet, Symposium Flyer, Storytelling Event Flyer
Presentations: Wednesday, November 8th 2017 (Click on the titles below for access to presentation slides)
Keynote Address – Martin, Dr. Tara: Strategizing How to Avoid Irreversible Loss of Wild Salmon Populations  Listen to the audio recording here.
Identifying and Conserving Community Assets
Improving our Knowledge of Salmon & Their Habitat
Invasive Species and Fish Passage
Presentations: Thursday, November 9th, 2017
Protections for Salmon, Conservation & Restoration Updates
Rice, Bill: What Has the Mat-Su Basin Salmon Habitat Partnership Achieved and What Will the Priorities Be Going Forward?
Martin, Dr. Tara: Prioritizing Threat Management to Save Mat-Su Salmon
Understanding Origins of Harvested Salmon in Cook Inlet & Spawning Distribution
A huge Thank You to the many who funded, planned, volunteered and participated in any way to make the 10th annual symposium a success. We hope to see you next year!