We'll be celebrating 10 years of bringing  people together in support of healthy salmon habitat in the Mat-Su through the annual Mat-Su Salmon Science and Conservation Symposium. Please join us! Registration is open!
When: November 8th and 9th from 9am to 4pm
Where: Palmer Depot Community Center (Depot), 610 S. Valley Way, Palmer, Alaska
The Mat-Su Salmon Symposium is a forum to share information about Mat-Su Basin salmon and salmon habitat, and to promote an exchange of ideas about salmon science and conservation.
Keynote Speaker: Dr. Tara Martin, University of British Columbia Department of Forest & Conservation Sciences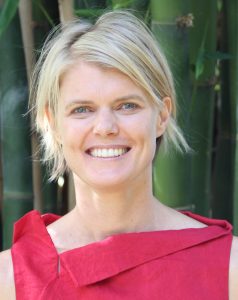 Dr. Tara Martin is a conservation scientist and pioneer in the translation of ecological data into conservation management decisions. Dr. Martin's research is being adopted around the world to help organizations decide what actions to take, where and when to get the biggest bang for their buck with respect to biodiversity conservation and natural resource management. With over 100 scientific publications, Tara's work bridges the gap between science and on-the-ground action. Tara will speak about what it takes to avoid irreversible loss of wild salmon populations and draw on her team's current work in Fraser River Estuary, British Columbia, historically one of the largest salmon bearing rivers in the world.
Presentation and poster abstracts due October 5th. Registration closes October 27.
$25/person/day to attend, students free. Registration fee includes lunch and refreshments. If Symposium expense is prohibitive, please contact us for scholarship opportunities at jspeed@tnc.org
Click on the presentation guidelines for presenter information, and click here to register.
Thank you to our Symposium supporters!:
US Fish and Wildlife Service
Mat-Su Borough
ConocoPhillips Alaska
Alaska Center
Alaska Department of Fish and Game
Alaska Salmon Alliance
Susitna River Coalition
The Nature Conservancy
Cook Inlet Aquaculture Association
Mat-Su Conservation Services
Bullitt Foundation