The 9th annual Mat-Su Salmon Science & Conservation Symposium was November 17th & 18th in Palmer, Alaska!
An annual forum to exchange information and ideas about salmon and their habitat in the Mat-Su Basin, this year there were over 20 presentations, a panel on Alaska's Fish Habitat Partnerships, time for sharing through Tidbits and the film "The Super Salmon". Our Keynote speaker was Dr. Daniel Schindler from University of Washington's School of Aquatic Fishery Scientists, who answered the question "What Makes Alaska's Salmon Rivers Resilient?" Check back soon for a recording of Dr. Schindler's evening talk for the general public, and Symposium presentations.
Click here to read a Mat-Su Valley Frontiersman article about the Symposium.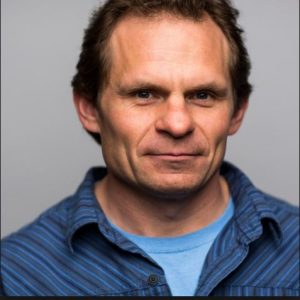 Keynote speaker: Dr. Daniel Schindler – the Harriet Bullitt Endowed Chair of Conservation in the School of Aquatic and Fishery Sciences at the University of Washington. Most of his research focuses on understanding the functioning of watersheds that support Pacific salmon in western Alaska, and the dynamics of fisheries that operate in these ecosystems. He is a principal investigator of the UW-Alaska Salmon Program that has studied salmon ecosystems in Alaska since the 1940s, and he spends several months of the year in the field in the Bristol Bay region. Learn more here.
Watch Dr. Schindler's presentation here: 
Part 1
Part 2
Quick Links: Agenda, Symposium Booklet, Symposium Flyer, Evening Lecture Flyer                     
Presentations: Thursday, November 17, 2016 (For available audio recordings, click on blue session titles)
Keynote – Schindler, Dr. Daniel: What Makes Alaska's Salmon Rivers Resilient? 
Improving our Knowledge of Salmon and their Habitat:
Climate Change and Juvenile Salmon Habitat Use:
Invasive Species:
Presentations: Friday, November 18, 2016
Conservation Strategies and Protection for Salmon:
Community and Salmon Habitat Conservation:
Symposium proceedings will be posted on this site, Facebook, and sent to the Partnership email list.  Contact Jessica Speed for more information or to get on the email list at jspeed@tnc.org
Thank you to our Symposium Supporters! (Click on logos to learn more about individual organizations!)